My Article for The Quilter
Updated: Wed 18/05/2016 10:17am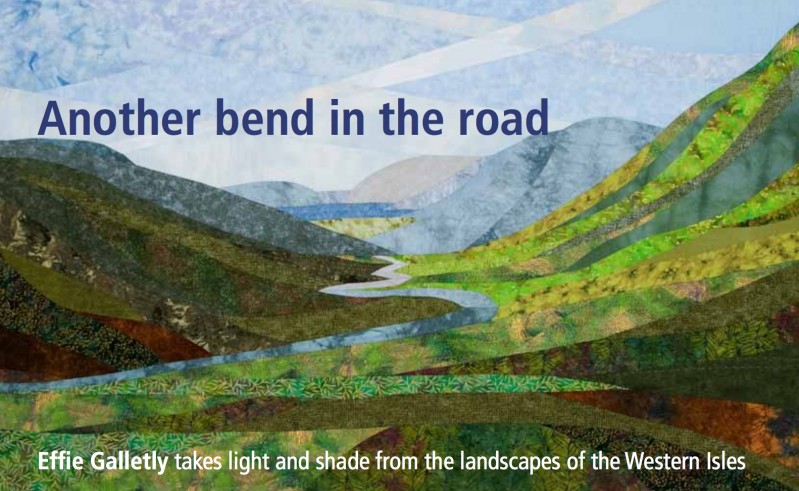 Recently (April 2016) I wrote an article for The Quilter magazine, the journal of the Quilters' Guild of the British Isles. It's a sort of summing up for my work over the last 20 or so years. You will find it here. Hope you like it.
Patchwork & Quilting Book Review
Updated: Thu 07/01/2016 12:16pm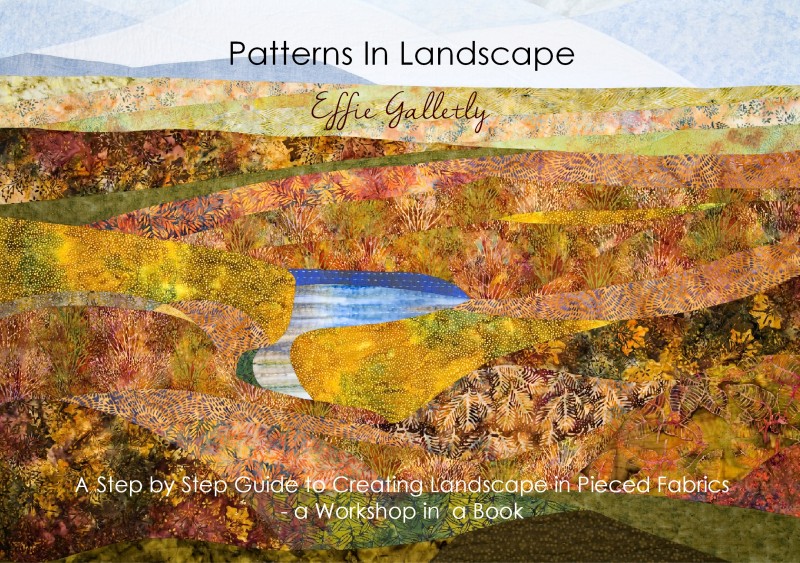 This is the review which appeared in British Patchwork and Quilting in their January 2016 Issue. It was their Book of the Month.
"This is a step by step guide to creating a pieced and quilted landscape. The landscapes shown are the Western Isles of Scotland. The composition section shows how to see shapes in a landscape and use perspective and depth. The chosen fabrics are arranged in a grid, graded in tone and hue. The detailed instructions begin with an A4 photo. Lines drawn on the photo are traced to make the pattern templates which can then be scaled up. The templates are used to cut the fabric pieces, always on the warp, with 1⁄4" seam allowances. The seams are not pressed until it is finished. All the work is hand quilted. This summary does not do justice to this fascinating book.
It is my Book of the Month."
Review of Patterns in Landscape
Updated: Wed 02/12/2015 12:35pm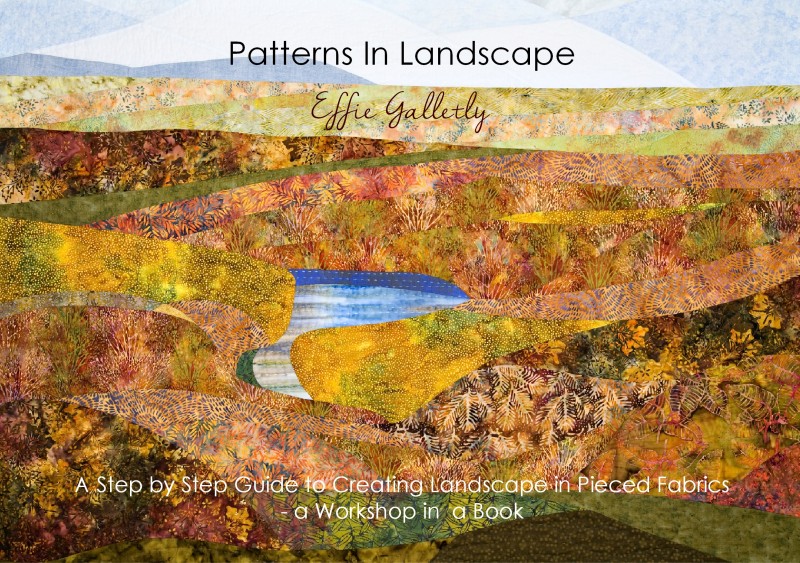 This review appeared in Winter 2015 issue (no. 145) of The Quilter, the quarterly membership magazine of The Quilters' Guild of the British Isles: www.quiltersguild.org.uk

The review is written by the Editor, Anne Williams.
For many years Effie has taken her quiltmaking inspiration from the islands of the Outer Hebrides where she lives for part of each year. Whilst not representational, through her trademark painterly style of patchwork, Effie captures the spirt of her much-loved landscape. Patterns in Landscape provides a guide to her methods of creating these pieced works. Working from a photograph, she demonstrates how to select a good composition and then how to break it down into pattern pieces. She also covers how to select fabrics, choosing colours and prints to give the best effects, and then how to prepare and assemble the pieces. Before starting on your own design, you can practise the technique using the pattern and step-by-step instructions provided.